Our gutter cleaning services can save you time and prevent injury.
We have several employees who specialize in rain gutter cleaning, they may be able to see potential and current issues you do not recognize. This may save you hours of headache and money in the future. Downspouts and drainage into your foundation are prime areas for issues to develop. By hiring our rain gutter cleaning services, you can rest assured that every aspect of your household gutter system will be thoroughly checked and cleaned. When your gutters drain efficiently without blockage, they will last longer and perform better. This will to help protect your house and roof from expensive repairs in the future. We also sell and install gutter protection inserts to give our customers the option to avoid any gutter cleanings in the future. How can we serve you?
Our Rain Gutter Repair Service is Cost Effective
During the cleaning process we often find small issues that if not remedied can cause larger problems in the future. We often come across leaky seams, missing roof hangers, or loose downspouts. These are minor and inexpensive repairs we are prepared for at your scheduled cleaning service. If we notice more serious issues or believe complete replacement gutter is required we will refer you to a siding and gutter sales and installation company you can trust.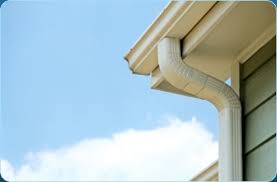 We Offer Permanent Covers or Downspout Inserts To Protect Your Home
The "Leaf Slugger" gutter protection will work in virtually every application here in Utah. It is an amazing product that has been working for homeowners for decades. The "Gutter Stick" downspout drainage system is a great option if you are not interested in the investment for covers but want to insure that your downspouts are draining properly between cleanings. Watch the Videos below to learn more. We have been selling and installing gutter protection products for 20 years. We stand behind what we do and will be doing it 20 years from now.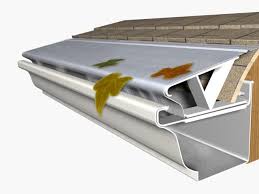 We sell and install "Gutter Protection" options in the videos below:
Why is Leaf Slugger the best long-term gutter protection system?
Eliminates ice dams and overflow damage
Corrects gutter function by properly controlling water flow
Patented design technology in function and attachment
Lowest profile gutter cover in the industry for added curb appeal
Compared to lesser systems Leaf Slugger is Competitively priced
Uses the most durable materials in its Class
Leaf Slugger utilizes existing gutters making it Earth friendly
Reinforces your current gutter system extending it's life
Can handle hurricane force winds.
Integration with your roof is seamless
Manufactured in the USA 
Mail
357 South 640 W
Pleasant Grove, UT 84062
Mail
P.O. Box 1280
St. George, UT 84771-1280
©2021 Wadley Services, All Rights Reserved